INFORMATION!

Plushy will

not skate

on show "Anastasia" in South Korea, Seoul 22-24.08.2014!

http://icemusical.com/icemusical/anastasia.htm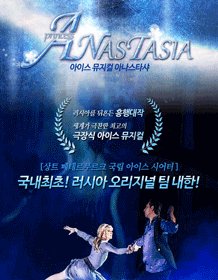 Korean organizers put Plushenko's name in "Cast":
http://icemusical.com/about/about2.htm
Organizers answered us that they mentioned Plushy only as "former member of show" - which is not truth, because he skated only once in another show of same (Elena Berezhnaya's) company "Opera on ice" in St. Petersburg, but not in "Anastasia"!
Anyway, people get the wrong impression from ambiguous text, that Plushy will skate in this show (few Korean fans have answered me that they were so understood).
Here is more places where is mentioned Plushy as "member of show":

http://ticket.interpark.com/Ticket/Good ... 795#TabTop
http://www.newsculture.tv/sub_read.html ... tion=sc158